Leicester, Leicester, Leicestershire LE5 5HH
CONTACT NAME:
Mr Salim Khan
Our Master Herbalist Salim Khan has over 35 years experience of successfully treating people with many conditions. Using traditional natural...
Phone:

0116 273 8614

Harrogate, Yorkshire HG2 9BD
CONTACT NAME:
Roseanne Eckart
NATUROPATHY - HERBAL MEDICINE - WEIGHT LOSS 20% discount on first consultation
Phone:

01423 545303
Mobile:

07706 885 049

Harrogate, Yorkshire HG1 1DW
CONTACT NAME:
Cynthia Sillars DipIK,KFRP,APBP,MNLP,Reiki Jin Kei Do
For a healthy life: thinking outside the box
Mobile:

07599 520406

Ilkley, Yorkshire LS29 8HN
CONTACT NAME:
Jenny Blondel
Jenny Blondel is an experienced and internationally qualified naturopath, nutritionist, homoeopath and medical herbalist. She is passionate ...
Phone:

01943 602 177
Mobile:

07518196407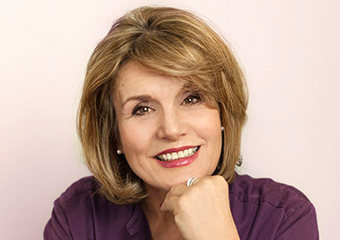 Cambridge, Cambridge, Cambridgeshire CB2 3LL
CONTACT NAME:
Glenys Collings
Call to arrange free telephone consultation. Specialist in Integrative Medicine for Natural Health & Wellbeing
Phone:

01223 355344
Cambridge, Cambridge, Cambridgeshire CB4 3PH
CONTACT NAME:
Lois Bradnam
Dr Lois Bradnam specialises in herbal medicine and naturopathy and works to help individuals regain their vitality.
Phone:

07935 872010
NORTHAMPTON, Northampton, Northamptonshire NN3 2LE
CONTACT NAME:
Pauline Dalley
It can be difficult to know where to start on your own
Phone:

01604 404112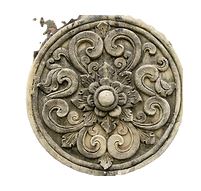 Bedford, Bedfordshire MK43
CONTACT NAME:
Inga Jarkikh
SICK AND TIRED OF A CHRONIC CONDITION THAT YOUR GP FAILED TO "FIX"? Try naturopathic nutritional approach, it brings real long-term re...
Phone:

07775 881 801

Moseley, Birmingham, West Midlands B13 8HW
Sacral Space at Zen offers a wide range of Holistic Therapies. Call 0121 449 4995 for more info or visit www.thezenshop.co.uk
Phone:

0121 449 4995
Mobile:

0121 449 4995

Henley-in-Arden, Henley-In-Arden, Warwickshire B95 5AN
CONTACT NAME:
Andrea Bayles
Fully qualified Nutritional Therapist, Herbalist, Naturopath and Metabolic Balance® Practitioner, Andrea specialises in creating bespoke and...
Phone:

084 330 81388
Mobile:

07515632757
The Broadway, nr the Fulbrook, Walsall, West Midlands WS1 3HG
CONTACT NAME:
Andrea Bradley
Walsall Mind&Body Centre is Walsall's premier Holistic Health and Beauty Centre, providing the widest range of complimentary and alternativ...
Phone:

01922 649142
Mobile:

07584225426
IPSWICH, Ipswich, Suffolk IP4 4HB
CONTACT NAME:
Barbara Wicks
Nutritional Therapy has strong roots in naturopathy, as well as allergy and environmental medicine movements.
Phone:

01473 356321

Halesworth, Halesworth, Suffolk IP19 9BB
CONTACT NAME:
Lucietta Elder
We are a well established health and wellness centre promoting healing, learning and personal development in harmony with the spirit of natu...
Phone:

01986 784500

FINCHLEY, North London, Middlesex N3 1ST
CONTACT NAME:
Dr Stephen Bourne
We use an integrated approach. Dr. Bourne has had thirty years experience with bio-regulatory medicine and currently uses the computerised V...
Phone:

020 8632 0119
Mobile:

07717 833702
Letchworth, Letchworth Garden City, SG6 3NA
Blending natural medicine to nourish body, mind and soul Call to arrange free telephone consultation. Specialist in Integrative Medici...
Phone:

01462 678804

Cherry Tree Rise, Buckhurst Hill, Essex IG9 6EU
CONTACT NAME:
Karen Harrison BSc (Nut Sc) Dip CNM mBANT
How the body uses the food you eat to maximise your health, mental health and the environment we live in

Witham, Essex cm8 1bt
CONTACT NAME:
Natasha Languedoc
A nutrious dietary program, flowing vital H2O, regular exercise, relaxation and quality sleep, a positive outlook, and the healing touch o...
Mobile:

07817537305

Leigh-On-Sea, Essex ss9 3eb
CONTACT NAME:
Gemma (Haupt) Bennett
Wellness expert, Holistic Therapist, Cognitive behavioural therapy, Reiki, Emotional Freedom and Natural Remedies
Mobile:

07821223185

Hempstead, Saffron Walden, Essex CB10 2PE
CONTACT NAME:
Daniela Karsten
Homeopathy - Restore and Maintain Health Naturally
Phone:

07715 538501
LEIGH-ON-SEA, Leigh-On-Sea, Essex SS9 3EB
CONTACT NAME:
Maria Julienne
Counselling, Flower Essences, Herbal Medicine, Iridology, Life Coaching, Naturopathy, Nutrition, Reiki
Mobile:

07598 467 028