Sutton Bonington, Loughborough, Leicestershire LE12 5NJ
CONTACT NAME:
Anne Etherton
I practice in Sutton Bonington near Loughborough and also in Beeston, Nottingham. My name is Anne Etherton, my house & practice is situated ...
Phone:

01509 672 457
Leicester, Leicester, Leicestershire LE5 5HH
CONTACT NAME:
Mr Salim Khan
Our Master Herbalist Salim Khan has over 35 years experience of successfully treating people with many conditions. Using traditional natural...
Phone:

0116 273 8614

Market Harborough, Market Harborough, Leicestershire LE16 9SZ
CONTACT NAME:
Sue Hambleton
A gentle, non-invasive and natural therapy, HK can be used for all age groups. I have experience of working with babies and small children r...
Phone:

01858 410820
Mobile:

07970 860393

Burbage, Hinckley, Leicestershire LE102DA
CONTACT NAME:
Jennifer Stroud
Clinical Reflexology, Kinesiology, Hypnotherapy, E.F.T , Reiki, Nutritionist.
Phone:

07531 191 688

Belper, Derbyshire DE56 2GR
CONTACT NAME:
Sue Carey
Clinical Reflexology with Diet & Nutrition Advice - Practising since 2003 - UNIQUE LOCATION
Phone:

01773 852766
Bolsover, Chesterfield, Derbyshire S44 6NG
CONTACT NAME:
Gill Henderson
Gill has 7 years experience & specialises in Reflexology, Therapeutic Massage & Maternity Services covering Derbyshire, Nottinghamshire & So...
Phone:

01246827202
Mobile:

07952 775896
Matlock, DE45LY
CONTACT NAME:
TINA COX
IF YOU ARE SEARCHING FOR HELP TO OVERCOME HEALTH PROBLEMS, NEED TO RELAX OR ARE STRUGGLING WITH EVERYDAY LIFE, THEN LOOK NO FURTHER. To...
Phone:

01629583781

Bakewell, Bakewell, Derbyshire DE45 1AQ
CONTACT NAME:
Phil Heler
Osteopathy - Acupuncture - Sports Massage - Homeopathy - Wellbeing Coaching Reflexology - Counselling - Emotional Freedom Techniques (EFT) ...
Phone:

01298 214994
Mobile:

07980 930755
YARM, Yarm, County Durham TS15 9AE
CONTACT NAME:
Stuart Bentley
Over 5000 aches and pains, sorted! The clinic has treated over 5000 patients, helping with many muscular and skeletal aches-and-pains inc...
Phone:

01642 788755

Hutton, Driffield, Yorkshire YO25 9YZ
CONTACT NAME:
Lynn Marshall
Welcome to the website for Hutton Holistic Therapies & Training offering Hypnotherapy, Reflexology, Reiki, EFT, & Massage in the Driffield ...
Mobile:

07851570447
Harrogate, Yorkshire HG1 1DL
CONTACT NAME:
Patti Hemmings
Acupuncture, Aromatherapy, Counselling, Hypnotherapy, Reflexology & Yoga. Professional therapies to help you improve your health and sense ...
Phone:

01423 523 207
Mobile:

07787831275

Ilkley, Yorkshire LS29 8HN
CONTACT NAME:
Jenny Blondel
Jenny Blondel is an experienced and internationally qualified naturopath, nutritionist, homoeopath and medical herbalist. She is passionate ...
Phone:

01943 602 177
Mobile:

07518196407

Hethersett, Norwich, Norfolk NR9 3HX
Homeopathy, Men's Health, Natural Fertility Management, Weight Loss, Women's Health
Phone:

01603811174

Mulbarton, Norwich and Holt (North Norfolk), Norwich, Norfolk NR14 8AE
CONTACT NAME:
Guy Thorold - Cognitive Behavioural Hypnotherapy
Guy has years of successful experience, and uses a very effective combination of CBT and Hypnotherapy to help you make the changes you want ...
Phone:

01263 587652
Mobile:

01508570122 (clinic)

Wymondham, Wymondham, Norfolk NR18 9JH
CONTACT NAME:
Marie Delph
Reflexology, Hypnotherapy and Clinical Nutrition for healthy body and mind.
Phone:

01953 605337
Mobile:

07903122593
Watton, Thetford, Norfolk IP25 6EA
CONTACT NAME:
Sian James
My therapies are aimed at helping stress, anxiety, muscular aches and pains, oedema and puffiness
Phone:

07981061266

Cambourne, Cambridge, Cambridgeshire CB23 6DP
CONTACT NAME:
Fiona H Drummond
Children's Health, Counselling, Hypnotherapy, Men's Health, Natural Fertility Management, Psychotherapy, Weight Loss, Women's Health
Phone:

01954205084

Cambridge, Cambridge, Cambridgeshire CB8 0EL
CONTACT NAME:
Caroline Hobbs
Acupressure, Acupuncture, Aromatherapy, Children's Health, Cupping, Energy Healing, Massage - Chinese, Massage - Deep Tissue, Men's Health, ...
Phone:

01638 560520
Mobile:

07952783638
Blisworth, Northampton, Northamptonshire NN73BJ
CONTACT NAME:
Julie Kingston
Taking Steps To Assist Better Health Naturally. Julie Kingston IIHHTv Tera-Mai™ Reiki & Seichem and Egyptian Cartouche Master
Phone:

01604859018
Mobile:

07802616570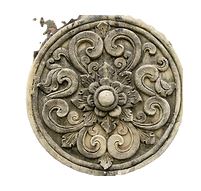 Bedford, Bedfordshire MK43
CONTACT NAME:
Inga Jarkikh
SICK AND TIRED OF A CHRONIC CONDITION THAT YOUR GP FAILED TO "FIX"? Try naturopathic nutritional approach, it brings real long-term re...
Phone:

07775 881 801