Southwell, Southwell, Nottinghamshire NG25 0AL
CONTACT NAME:
Gillian Key
Nutritional Therapy Nottingham Having practised as a Nutritional Therapist for 12 years I have worked with hundreds of clients who come to ...
Phone:

01636816121

Bingham, Nottingham, Nottinghamshire NG13 8BA
CONTACT NAME:
Valerie Dodson
Buttercross Natural Health Practice is managed by Valerie and Ken Dodson.
Phone:

01949 838135
Mobile:

07909 783069
Cottesmore, Oakham, Rutland LE15 7DJ
The Holistic Health Centre is a small and friendly complementary health care clinic that offers a range of therapies.
Phone:

01572 813888
Mobile:

07973 761088
Desford, Leicester, Leicestershire LE9 9HD
CONTACT NAME:
Jan-Marie Bisiker
Fully Qualified & Insured. All massage reduced to £35.00 per hour until end of Aug
Phone:

01455 824963
Mobile:

07976 950652

Market Harborough, Market Harborough, Leicestershire LE16 9SZ
CONTACT NAME:
Sue Hambleton
A gentle, non-invasive and natural therapy, HK can be used for all age groups. I have experience of working with babies and small children r...
Phone:

01858 410820
Mobile:

07970 860393

Huntingdon, Huntingdon, Huntingdonshire PE29 1WS
CONTACT NAME:
Lucy Maskell
Discover the healing power of colon hydrotherapy.... Lose weight naturally, detox, and take control of your body.
Phone:

01480 350514

Sheffield, Sheffield, Yorkshire S10 2GB
Homeopathy, Acupuncture, Counselling, CBT, Massage, Reiki, & much much more...a team of fully trained, qualified and experienced complementa...
Phone:

0114 2769500

Gomersal, Cleckheaton, Yorkshire BD19 4NA
CONTACT NAME:
Sallly Trueman
Providing many Holistic and Complementary Therapies as well as Sports and Remedial Massage.
Mobile:

07988002608

Harrogate, Yorkshire HG2 9BD
CONTACT NAME:
Roseanne Eckart
NATUROPATHY - HERBAL MEDICINE - WEIGHT LOSS 20% discount on first consultation
Phone:

01423 545303
Mobile:

07706 885 049
YARM, Yarm, County Durham TS15 9AE
CONTACT NAME:
Stuart Bentley
Over 5000 aches and pains, sorted! The clinic has treated over 5000 patients, helping with many muscular and skeletal aches-and-pains inc...
Phone:

01642 788755

Ilkley, Ilkley, Yorkshire LS29 0BG
A haven for the therapists who work there and the clients who seek treatments and guidance.
Phone:

01943 60 15 17

Huddersfield, Huddersfield, Yorkshire HD1 2PT
CONTACT NAME:
Maojun Huang
you give us chance; we will give your chance back.
Phone:

01484427858

Ilkley, Yorkshire LS29 8HN
CONTACT NAME:
Jenny Blondel
Jenny Blondel is an experienced and internationally qualified naturopath, nutritionist, homoeopath and medical herbalist. She is passionate ...
Phone:

01943 602 177
Mobile:

07518196407
Kings Lynn, Norfolk PE34 3PP
CONTACT NAME:
Stephanie Lyn Dent MFHT,MICHT, MNCHM, SNHS Dip (Herb)
Stephanie is a fully qualified holistic therapist offering a range of treatments, prices are always competitive, and special offers availab...
Phone:

01366 387 595
Mobile:

07713078617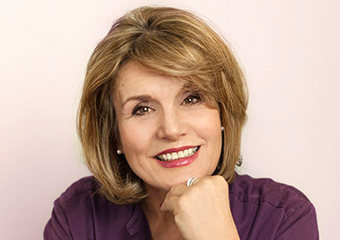 Cambridge, Cambridge, Cambridgeshire CB2 3LL
CONTACT NAME:
Glenys Collings
Call to arrange free telephone consultation. Specialist in Integrative Medicine for Natural Health & Wellbeing
Phone:

01223 355344

Ely, Ely, Cambridgeshire CB7
CONTACT NAME:
Sabrina Bahar
My name is Sabrina Bahar, I am an Allergy Practitioner using NAET, which a treatment that was originally developed in the USA by a GP but ba...
Phone:

07748311701
NORTHAMPTON, Northampton, Northamptonshire NN3 2LE
CONTACT NAME:
Pauline Dalley
It can be difficult to know where to start on your own
Phone:

01604 404112

Northampton, Northamptonshire NN1 4BU
CONTACT NAME:
Michael Thompson FSHom Lic.Ac MTCMCI
Homeopathy, Acupuncture, Allergy Testing & Treatment, Health Screening
Phone:

01604 628767

Northampton, Northamptonshire NN11UD
CONTACT NAME:
Classical Kinesiology
Food Sensitivity Testing > Allergy Testing - foods and environmental > Pain Relief - back, neck, muscles, joints > Digestive problems - IBS...
Phone:

07792826523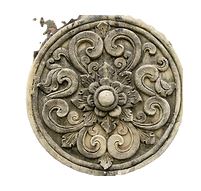 Bedford, Bedfordshire MK43
CONTACT NAME:
Inga Jarkikh
SICK AND TIRED OF A CHRONIC CONDITION THAT YOUR GP FAILED TO "FIX"? Try naturopathic nutritional approach, it brings real long-term re...
Phone:

07775 881 801