Derby, Derbyshire DE1 3DS
CONTACT NAME:
Alexandra Bacon
Alexandra is a professional, BACP registered Counsellor, Wellbeing & Personal Performance specialist who has a proven track record of helpin...
Phone:

01629 825968
Mobile:

07950 568635

Sheffield, Yorkshire S6 3DD
CONTACT NAME:
Janyce Lusis
Auricular Acupuncture, Bach Flower Therapy, Hopi Ear Candling, Indian Head Massage, Japanese Face Massage (Tsuboki), Reflexology, Reiki, ...
Phone:

0114 2738293
Ilkley, Ilkley, Yorkshire LS29 9DX
We carefully plan with you the therapy combination which best suits you as a whole person.
Phone:

01943 603388
Mobile:

07960950553
Ilkley,, Ilkley, Yorkshire LS29 9PY
CONTACT NAME:
Eileen Mullard
Shamanism I Reiki I Ear Candling I Mindfulness Meditation Classes
Phone:

07972194073
Attleborough, Attleborough, Norfolk NR17 2NQ
A holistic way to improving your health. I offer a helping hand in coping with your emotions so you feel balanced, calm and in control in...
Phone:

01953 451085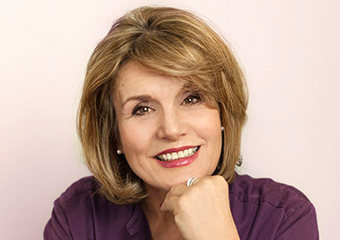 Cambridge, Cambridge, Cambridgeshire CB2 3LL
CONTACT NAME:
Glenys Collings
Call to arrange free telephone consultation. Specialist in Integrative Medicine for Natural Health & Wellbeing
Phone:

01223 355344
Flore, Northampton, Northamptonshire NN7 4LE
CONTACT NAME:
Yvonne Foster-Palmer
Manual Lymph Drainage, Zero Balancing, LaStone Therapy, Flower Essences and Therapeutic Massage.
Phone:

01327340951
Mobile:

07803 562248
Blisworth, Northampton, Northamptonshire NN73BJ
CONTACT NAME:
Julie Kingston
Taking Steps To Assist Better Health Naturally. Julie Kingston IIHHTv Tera-Mai™ Reiki & Seichem and Egyptian Cartouche Master
Phone:

01604859018
Mobile:

07802616570

Hall Green, Birmingham, Warwickshire B28 0NR
CONTACT NAME:
Jan Wood
Whether you have a physical or psychological condition or you are just feeling under the weather HOMOEOPATHY offers you a better way t...
Phone:

0121 733 7170
Mobile:

07907734101

Stratford-upon-Avon, Stratford-Upon-Avon, CV37 6JN
Aromatherapy, Crystal Therapy, Energy Healing, Flower Essences, Kinesiology, Meditation, Reiki, Sound Therapy, Spiritual Healing
Phone:

+0061 29 875 3301
Mobile:

+0061 41 848 1011
The Broadway, Fullbrook, Walsall, West Midlands WS1 3HG
CONTACT NAME:
Andrea Bradley
Walsall Mind and Body Centre is Walsall's premier provider of Complementary, Natural and Holistic health care services. Offering the wides...
Phone:

01922 649142

Ipswich, Suffolk IP4 4LX
CONTACT NAME:
Judith Timmins
Clinics in Woodbridge, Ipswich and Great Waldingfield
Phone:

01473724264

Bury St Edmunds, Bury St. Edmunds, Suffolk IP31 2NG
CONTACT NAME:
Jacky Stevens
Natural healing & effective relief - Bowen Technique, Reflexology, Reiki and moreSPECIAL OFFER
Phone:

01359 231652
Mobile:

07725 172174
Letchworth, Letchworth Garden City, SG6 3NA
Blending natural medicine to nourish body, mind and soul Call to arrange free telephone consultation. Specialist in Integrative Medici...
Phone:

01462 678804

Sale, Cheshire M33 7UB
CONTACT NAME:
Janet Robinson
Crystal Therapy, Ear Candling, EFT (Emotional Freedom Techniques), Energy Healing, Flower Essences, Massage - Indian Head, Meditation, Refle...
Phone:

07834530582
Mobile:

07834530582 (answerphone)

Upton, Wirral, Cheshire CH49 0XF
CONTACT NAME:
Diane Campbell
Diane works with both individuals and corporate clients and provides a comprehensive range of therapies both on-site and at her own premises...
Phone:

01512002151
Mobile:

07887 610545

BARKING, Barking, Essex IG11 8SF
Aromatherapy, Craniosacral Therapy, Flower Essences, Herbal Medicine, Hypnotherapy, Massage - Chinese, Massage - Indian Head, Massage - Reme...
Phone:

020 85078169

Saffron Walden, Saffron Walden, Essex CB10 2DA
Homeopathy, EFT and flower essences are outstanding tools for transforming your physical, emotional and spiritual health. "Yesterday's tho...
Phone:

01799500690

Eastwood, Leigh-On-Sea, Essex SS9 5UF
CONTACT NAME:
Kit Keetch
I provide a professional and confidential homeopathic service based in Eastwood, Essex and invite you to take some time to explore my site (...
Phone:

01702 511752
Mobile:

07840 941 079
Abberton, Colchester, Essex CO5 7NS
CONTACT NAME:
Dawn Waterhouse
Compassionate Holistic Health Care Taylored for you.
Phone:

01206 735780