Yoga Berkhamsted and Surrounds

Bovingdon, Hemel Hempstead, Hertfordshire HP3 0JR
CONTACT NAME:
Nicola Gladwell
I offer Holistic treatments - Reflexology, Indian Head Massage & Reiki or Yoga, fully qualified and insured Therapist & Teacher (I run Pregn...
Phone:

01442 832977
Mobile:

07972063784

GERRARDS CROSS, Gerrards Cross, Buckinghamshire SL9 7LU
CONTACT NAME:
SUMITA PATEL
Hatha Yoga, Yoga Therapy & Pregnancy Yoga. "We are not human beings on a spiritual journey. We are spiritual beings on a human journey." -- ...
Phone:

01753-892636

Radlett, Radlett, Hertfordshire WD7 8LX
CONTACT NAME:
Gita Vadhwana
Secretly-Young brings you the most unique herbal products from numerous sources for all levels of anti-aging.
Phone:

01923443233
Mobile:

07722473206

Ruislip, Ruislip, Middlesex HA4 8QN
CONTACT NAME:
Jackie Barker
Jackie stumbled into Yoga in 1971 when she transferred out of the local Adult Education Judo class because she was fed up with being thrown ...
Phone:

01895675426

Harrow, Middlesex HA2 0PX
CONTACT NAME:
Deepa Shah
Offering General Yoga, Pregnancy Yoga, Hypnobirthing, Mummy and Baby Yoga and 1-2-1 Yoga Therapy.
Mobile:

07534538395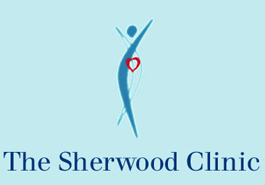 Harrow, HA2 0NP
CONTACT NAME:
Sushma Sanghvi
Set up on the ethos of integrating the profound Āyurvedic fundamentals and methodologies with the best of the contemporary medical know...
Phone:

0208 869 0000
Mobile:

07824616712

Hertford, Hertford, Herefordshire SG14 1AS
YOGA, MASSAGE, REFLEXOLOGY AND ACUPUNCTURE IN THE HEART OF HERTFORD
Phone:

01992503141

Belsize Pak, North London, London NW3 4TG
CONTACT NAME:
Sarah Camm
Belsize Health is a clinically led treatment centre providing a wide range of complentary therapies. We have a large team of highly qualifie...
Phone:

020 7483 2345

Belsize Park, North London, London NW3 4TG
Belsize Health is a complementary therapy centre providing quality health care, information and advice. We have been established for over 1...
Phone:

020 7483 2345
Mobile:

07950 930 832

Kensal Green,, North West London, London NW10 3QE
CONTACT NAME:
Gracelands Yard
A Centre for Holistic Therapy, Well Being and Creative Workshops in North West London
Phone:

020 8960 7450
Mobile:

07976 74 73 22

Hammersmith & Fulham, South West London, London W6
CONTACT NAME:
Susan Metwali
London Yoga Teacher, Reiki Master, Clinical & Naturopathic Iridologist, RESET, Stress Management Training, Yoga Retreats & Ho...
Phone:

07774605950

Hammersmith, West London, London W6 0BA
Therapies Acupuncture, Alexander Technique, Allergy & Deficiency Testing, Ayurveda, Bowen Technique, Chinese Herbs, Chiropody & Podia...
Phone:

020 8741 9264

Kensington, West London, London W8 6JP
CONTACT NAME:
The Kensington Studio
Receive A Free Session When You Quote Natural Therapy Pages. We at the Kensington Studio possess great passion and knowledge about health...
Phone:

0207 937 4911
Mobile:

07944 113824

Holland Park, West London, London W114QA
CONTACT NAME:
Cathy Brebion
I view yoga as a powerful healing tool that can be applied on any and all levels to the body and mind...
Mobile:

07743601504

East Finchley, North London, London N2 0TE
CONTACT NAME:
Sunnah Rose
"What the caterpillar calls the end of the world, the master calls a butterfly" - Richard Bach The Rose School of Transformational Yoga...
Phone:

00 44 7941 321 772
Mobile:

07941 321 772
Haringey/ Crouch End/ Stroud Green, North London, London N4 4RA
CONTACT NAME:
Julie Tortora
...with Julie Tortora "Each morning we are born again. What we do today is what matters most." Buddha
Phone:

0208340 5366

Haringey, North London, London N4 1DS
CONTACT NAME:
Yogaground
Hatha yoga, flowing yoga influenced by Alexander technique
Mobile:

0781 5797645

Kew, Richmond, Surrey TW9 3AW
CONTACT NAME:
Earthlife Wellbeing & Fitness
For a Natural and Holistic approach to Wellbeing and Fitness
Phone:

020 8940 0888

Sunningdale, Ascot, Berkshire SL5 0NJ
CONTACT NAME:
Kate Morsley
Optimal mind and body health
Phone:

01252834240
Teddington, Teddington, London Tw11 9DU
CONTACT NAME:
Marcia Guaraciaba
Holistic treatment for body, mind and spirit
Mobile:

07875126320