Yoga Plymouth and Surrounds

Falmouth, Falmouth, Cornwall TR11 4AH
CONTACT NAME:
Theresa Field
"So powerful is the light of Unity that it can illuminate the whole earth" - Bahá'u'lláh
Phone:

07708565820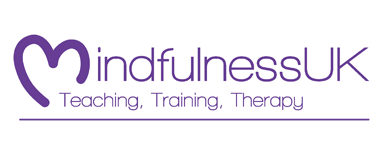 Taunton, Taunton, Somerset TA1 1SW
CONTACT NAME:
Karen Atkinson
Combining NHS trained doctors and nurses with complementary practitioners, York House in Taunton provides a truly integrated approach to car...
Phone:

01823 323206

Milverton, Taunton, Somerset TA4 1RG
CONTACT NAME:
Karen Patterson
Yoga classes and Yoga teacher training courses in Taunton, Wellington and Milverton
Phone:

01823 400122

Glastonbury, Glastonbury, Somerset BA6 8AD
"All the methods in the past have been short term fixes – this time I feel refurbished. Thank you all for the love, support, time and ener...
Phone:

01458831182
Wells, Wells, Somerset BA5 2RR
CONTACT NAME:
Linda Dowler
Phone:

01749 870376

BATH, Bath, Somerset BA1 5AR
The Natural Therapy Rooms at Neal's Yard Remedies in Bath are situated above Neal's Yard Remedies in a quiet, picturesque lane in the centre...
Phone:

01225466944

Chippenham, Chippenham, Wiltshire SN151lJ
CONTACT NAME:
Suzanne Corrywright
Yoga Classes in Wiltshire 'Like' us on Facebook
Mobile:

07732545715

Hempsted, Gloucester, Gloucestershire GL2 5JS
CONTACT NAME:
Lara Bricknell
'the most important issue in hatha yoga is not flexibility and the ability to do difficult postures, but awareness - awareness of the body a...
Titchfield, Fareham, Hampshire PO14 4PB
Osteopathy, Western Medical Acupuncture, Exercise Therapy, Yoga.
Mobile:

07761118692

Southampton, Southampton, Hampshire SO17
CONTACT NAME:
Juliet James
Pregnancy Yoga and Birth Preparation classes at the Ashurst Birth Centre and Southampton Area
Mobile:

07769701741

Southampton, Southampton, Hampshire SO15 2DF
CONTACT NAME:
Heather Langley
Target Health Group was founded in 2012 by Physical Therapist and Yoga Teacher Heather Langley, with the aim of promoting and achieving opti...
Phone:

07717 188 845
Southampton, Southampton, Hampshire SO15 1BA
CONTACT NAME:
Natalie Lyndon
Pregnancy, postnatal and hatha flow yoga taught at Mothercare and Southampton area. Try it for free!
Mobile:

07843 389985

Lyndhurst, Lyndhurst, Hampshire SO43 7BB
CONTACT NAME:
Jackie Halford
November Special Offers - DERMALOGICA FACIALS. - £20.00. MASSAGE. - £20.00. SHELLAC MANICURES AND PEDICURES ALL COLOURS AVAILABLE £20.0...
Phone:

02380282282
Newbury, Newbury, Berkshire RG14 1 LA
CONTACT NAME:
Sue Perry
At Two Nine O Five, we specialise in manual body work utilising myofascial and trigger point release, visceral manipulation, cranio sacral t...
Phone:

01635 886386
Mobile:

07843853937

Kimbolton, Leominster, Herefordshire HR6 0EX
CONTACT NAME:
Paul Janke
We all occasionally need help to improve our health and quality of life
Phone:

01568 611994

Malvern, Worcestershire WR14 3PP
Improve your overall health & wellbeing here in Worcestershire when you organise your next appointment with The Centre for Wellbeing
Phone:

01684 574888
Mobile:

07703 010044 or 07941 005850

St Peters, Worcester, Worcestershire WR5 3HZ
CONTACT NAME:
Becky
Personal Training, Pilates, Weight Loss, Yoga - All, Yoga - Corporate, Yoga - Hatha, Yoga - Vinyasa
Phone:

07970 961836

Suckley, Worcester, Worcestershire WR6
CONTACT NAME:
Barbara Wall
Barbara Wall - - Thai Yoga Massage Therapist, tutor for Thai Yoga Massage practitioners and Yoga Class Teacher
Phone:

01886884181
Mobile:

07990501498

Ash, Aldershot, Hampshire GU12 6SJ
CONTACT NAME:
Patricia Spence
CranioSacral Therapy, Therapeutic Massage, Reiki, Yoga, Life Coaching.
Phone:

01252333738
Mobile:

07930 531588

Camberley, Camberley, Surrey GU15 1EB
CONTACT NAME:
Johnston Lowry
Men's Health, Sports Injury Therapy, Women's Health, Yoga - All, Yoga - Corporate, Yoga - Hatha, Yoga - Raja, Yoga - Vinyasa
Phone:

08002461543