East Kilbride, Glasgow, Lanarkshire G75 8BF
CONTACT NAME:
Gaelle Menguy
"Back, Neck, Shoulders, Allergies, Skin, Digestive problems, Vit. & Min deficiency, Weight, phobias, ADHD and more..."
Mobile:

07837450866

Uddingston,, Glasgow, Lanarkshire G71 7PF
CONTACT NAME:
Lynnette Nisbet
Elite Clinic is a multi-disciplinary clinic in uddingston, and our aim is to offer clients a comprehensive healthcare and beauty services u...
Phone:

01698 813001
Mobile:

07852296632

Templepatrick, Belfast, County Antrim BT39 0ET
CONTACT NAME:
Leigh Courtney
Northern Ireland's Food Intolerance and Naturopathic Therapist testing over 120 different food, vitamin and mineral check plus treatment and...
Phone:

07885751098
Dungiven, Londonderry, County Antrim BT47 4NR
CONTACT NAME:
Terence McIvor
Helping you to lose weight achieve a slimlook and become a more confident person
Mobile:

07732081065

Preston | Lancashire | North West, Preston, Lancashire PR1 0LS
CONTACT NAME:
Shelley Perry
SPECIALIST EATING DISORDER SERVICE: Anorexia, Bulimia, Binge Eating, EDNOS WEIGHT MANAGEMENT | PSYCHOLOGICAL THERAPIES...
Phone:

0844 391 5539
Clotton, Tarporley, Cheshire CW6 0EG
The Zenchi Clinic in Clotton, near Tarporley, covers a wide range of body & mind therapies for all age groups
Phone:

01829 781155

Huntingdon, Huntingdon, Huntingdonshire PE29 1WS
CONTACT NAME:
Lucy Maskell
Discover the healing power of colon hydrotherapy.... Lose weight naturally, detox, and take control of your body.
Phone:

01480 350514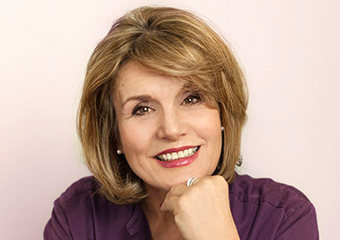 Cambridge, Cambridge, Cambridgeshire CB2 3LL
CONTACT NAME:
Glenys Collings
Call to arrange free telephone consultation. Specialist in Integrative Medicine for Natural Health & Wellbeing
Phone:

01223 355344

Welwyn Village, Welwyn, Hertfordshire AL6 9NQ
CONTACT NAME:
Joanne Mattin
Time to re-connect with yourself, Reiki Healing, Reiki Energy, Meditation Teacher ,Indian Head Massage, Hot Stone Therapy Massage, Mind Bo...
Phone:

01438 712154
Mobile:

07769 652709
Letchworth, Letchworth Garden City, SG6 3NA
Blending natural medicine to nourish body, mind and soul Call to arrange free telephone consultation. Specialist in Integrative Medici...
Phone:

01462 678804