East Kilbride, Glasgow, Lanarkshire G75 8BF
CONTACT NAME:
Gaelle Menguy
"Back, Neck, Shoulders, Allergies, Skin, Digestive problems, Vit. & Min deficiency, Weight, phobias, ADHD and more..."
Mobile:

07837450866

Uddingston,, Glasgow, Lanarkshire G71 7PF
CONTACT NAME:
Lynnette Nisbet
Elite Clinic is a multi-disciplinary clinic in uddingston, and our aim is to offer clients a comprehensive healthcare and beauty services u...
Phone:

01698 813001
Mobile:

07852296632

Glasgow, G12 9YD
CONTACT NAME:
Natasha Kennedy
Hand in Hand Holistic Health at SIX Rooms, 6 Highburgh Road. G12 9YD TO WELCOME OUR NEW THERAPIST AMY WE HAVE OUR SPECIAL OFFER IN SEPTE...
Phone:

07583006824

Templepatrick, Belfast, County Antrim BT39 0ET
CONTACT NAME:
Leigh Courtney
Northern Ireland's Food Intolerance and Naturopathic Therapist testing over 120 different food, vitamin and mineral check plus treatment and...
Phone:

07885751098
Dungiven, Londonderry, County Antrim BT47 4NR
CONTACT NAME:
Terence McIvor
Helping you to lose weight achieve a slimlook and become a more confident person
Mobile:

07732081065

Blackburn, Blackburn, Lancashire BB2 2BH
We offer a FREE ASSESSMENT CONSULTATION for all new enquirers. Dos Adele has been practicing Alternative Medicine since 1984. As a science ...
Phone:

01254 676071

Preston | Lancashire | North West, Preston, Lancashire PR1 0LS
CONTACT NAME:
Shelley Perry
SPECIALIST EATING DISORDER SERVICE: Anorexia, Bulimia, Binge Eating, EDNOS WEIGHT MANAGEMENT | PSYCHOLOGICAL THERAPIES...
Phone:

0844 391 5539
Clotton, Tarporley, Cheshire CW6 0EG
The Zenchi Clinic in Clotton, near Tarporley, covers a wide range of body & mind therapies for all age groups
Phone:

01829 781155

Nottingham, Nottinghamshire NG14 6FR
CONTACT NAME:
Angela Lawrence
My specialist therapies are phobias; fears; stopping smoking; weight problems; 'Hypno-birth'; Hypno-tech (people with learning difficulties)...
Phone:

07866 55 0479

Huntingdon, Huntingdon, Huntingdonshire PE29 1WS
CONTACT NAME:
Lucy Maskell
Discover the healing power of colon hydrotherapy.... Lose weight naturally, detox, and take control of your body.
Phone:

01480 350514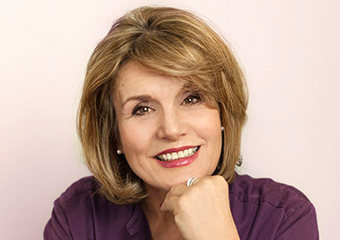 Cambridge, Cambridge, Cambridgeshire CB2 3LL
CONTACT NAME:
Glenys Collings
Call to arrange free telephone consultation. Specialist in Integrative Medicine for Natural Health & Wellbeing
Phone:

01223 355344

Welwyn Village, Welwyn, Hertfordshire AL6 9NQ
CONTACT NAME:
Joanne Mattin
Time to re-connect with yourself, Reiki Healing, Reiki Energy, Meditation Teacher ,Indian Head Massage, Hot Stone Therapy Massage, Mind Bo...
Phone:

01438 712154
Mobile:

07769 652709
Letchworth, Letchworth Garden City, SG6 3NA
Blending natural medicine to nourish body, mind and soul Call to arrange free telephone consultation. Specialist in Integrative Medici...
Phone:

01462 678804

Radlett, Radlett, Hertfordshire WD7 8LX
CONTACT NAME:
Gita Vadhwana
Secretly-Young brings you the most unique herbal products from numerous sources for all levels of anti-aging.
Phone:

01923443233
Mobile:

07722473206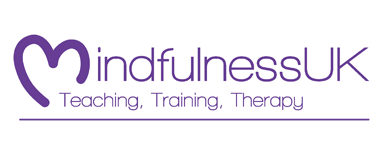 Taunton, Taunton, Somerset TA1 1SW
CONTACT NAME:
Karen Atkinson
Combining NHS trained doctors and nurses with complementary practitioners, York House in Taunton provides a truly integrated approach to car...
Phone:

01823 323206

Milverton, Taunton, Somerset TA4 1RG
CONTACT NAME:
Karen Patterson
Yoga classes and Yoga teacher training courses in Taunton, Wellington and Milverton
Phone:

01823 400122

Glastonbury, Glastonbury, Somerset BA6 8AD
"All the methods in the past have been short term fixes – this time I feel refurbished. Thank you all for the love, support, time and ener...
Phone:

01458831182

Witham, Essex cm8 1bt
CONTACT NAME:
Natasha Languedoc
A nutrious dietary program, flowing vital H2O, regular exercise, relaxation and quality sleep, a positive outlook, and the healing touch o...
Mobile:

07817537305

Westminster, West London, London W1G 9PF
CONTACT NAME:
Harald Gaier
Scientifically proven alternative medicine, paired with orthodox diagnostic tests.
Phone:

0207637 0491
Mobile:

07917662042

Clapham, South West London, London SW8 3RX
CONTACT NAME:
The Fairlee Wellbeing Centre
20% Off Your First Treatment - Quote "NT Pages" We are South London's leading Wellbeing Centre offering a wide range of complementary tr...
Phone:

0800 098 8867