Tayport, Newport-On-Tay, Fife DD6 9HS
CONTACT NAME:
Alison Strandberg Therapies
Based in St Andrews, Scotland, Alison offers a varied range of therapies to help us all back to being 'whole'.
Phone:

01382553444
Mobile:

07913484804

Paisley, Paisley, Renfrewshire PA3 4UE
CONTACT NAME:
Jeanette Thomson
Jeanette has been a qualified Sports Massage Therapist & Personal Trainer since 2005. Jeanette is also qualified in Holistic Therapies, whi...
Phone:

0141 589 3456
Mobile:

07861779195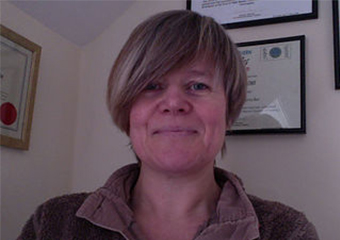 Coldstream, Coldstream, Berwickshire TD12 4HF
Are YOU looking to IMPROVE YOUR WELL BEING ? Welcome to my profile. My name is Marijka and I feel there are many reasons why we do ...
Phone:

01289382802
Mobile:

07940175847

Middleton, Belford, Northumberland B78 2BT
Animal Therapy, Chiropractic, Laser Therapy, Reiki
Phone:

07809456296

Aberdeen, Aberdeen, Aberdeenshire AB11 6BQ
CONTACT NAME:
Tanya Collie
Divine Angels
Mobile:

07982049057

Bishop Auckland, County Durham DL14 0DR
CONTACT NAME:
Clair Woff
Sports and remedial massage is a treatment suitable for everyone of any age... Call us today!
Phone:

07795363627

Padiham, Burnley, Lancashire BB12 8HN
CONTACT NAME:
Madeleine Sedgwick
Madeleine has a lifetime of workng with energies, now treating humans, equestrian and animals with crystals, Reiki, Ear candling & balancing...
Phone:

01282 703827
Mobile:

07791707027

Wilpshire, Blackburn, Lancashire Blackburn
CONTACT NAME:
Diana E. Harvey
Homeopath, Counsellor, Reiki Master and Flower Essences Practitioner, treating anxiety, depression, bereavement, relationships, illness and ...
Phone:

01254 246205

West derby, Liverpool, Lancashire L12 7 J G
CONTACT NAME:
Jayne england
Reiki practitioner - Person centred counsellor - Clinical hypnotherapist
Mobile:

07747716301

Urmston, Manchester, Lancashire
CONTACT NAME:
Marta Vasiliou
IntroductionI am a fully qualified massage therapist and yoga Instructor. My love for yoga and massage began years ago primarily as a hobby,...
Mobile:

07722961892

Westgate, Morecambe, Lancashire LA44TH
CONTACT NAME:
Graham Lambden
Spiritual Healing has been practised for hundreds, even thousands of years in many communities and countries.
Phone:

07836686457
Mobile:

07836686457

York,, York, Yorkshire YO24 1ET
CONTACT NAME:
Saffron Byass
I am a qualified medical doctor, who has made the transition to become an energy therapy practitioner, specialising in emotional health and ...
Phone:

01904 709688
Mobile:

07747482121

Caverswall, Stoke-On-Trent, Staffordshire ST11 9EU
CONTACT NAME:
Tracy Farrell
Animal Therapy, Ear Candling, Massage - Indian Head, Massage - Remedial, Massage - Swedish / Relaxation, Reiki
Phone:

01782 396980
Mobile:

07973 472837
The Broadway, nr the Fulbrook, Walsall, West Midlands WS1 3HG
CONTACT NAME:
Andrea Bradley
Walsall Mind&Body Centre is Walsall's premier Holistic Health and Beauty Centre, providing the widest range of complimentary and alternativ...
Phone:

01922 649142
Mobile:

07584225426

Burton upon Trent, DE15 0AB
CONTACT NAME:
Dawn Smith
Bowen/Reflexology/Reiki Practitioner & Canine Bowen Technique Practitioner
Phone:

01283 535 458

Burton-On-Trent, Staffordshire DE15 9EY
CONTACT NAME:
Gem Russan
I want to help as many people and animals as I can feel the benefits Reiki has to offer.
Phone:

07970379735

Little Carlton, Louth, Lincolnshire LN11 8HP
CONTACT NAME:
Kate Berridge
Healing is a gentle, safe, powerful therapy that works positively for you. 10th January - Celtic Traditional Meditation Course17th January ...
Phone:

01507 328689

Evesham, Evesham, Worcestershire WR11 4EU
CONTACT NAME:
Georgina Walker
TWO SHIRES CHIROPRACTIC CLINIC at Evesham Natural Health Centre. McTimoney chiropractic provides gentle and effective care for the whole bo...
Phone:

01386421821
Mobile:

07787157694
Coventry, Coventry, Warwickshire CV5 7HL
CONTACT NAME:
Michelle Dubock
Discover the amazing and magical difference crystals can make to your life! Crystal Therapy, Crystal Courses and Spiritual Artwork
Phone:

07952516639
Northfield, Birmingham, Warwickshire B31 2JJ
CONTACT NAME:
Mark Joszt
My aim is to provide safe and effective treatments to people of all ages for a variety of problems.
Phone:

0121 4782802
Mobile:

07977 143075