Womens Health Plymouth and Surrounds

York, Yorkshire YO611RT
CONTACT NAME:
Jools Bond
ASEA and RENU 28: Redox signalling solutions for optimum health
Phone:

+44(0)1347 838287
Mobile:

+44(0)20 3239 6474

Totnes, Totnes, Devon TQ9 5FQ
CONTACT NAME:
Nick Rampton
Excellent introductory rates
Phone:

01803847638
Mobile:

07792594634

Lostwithiel, Lostwithiel, Cornwall PL22 0AH
CONTACT NAME:
Rachel Fisher
One way or another, you'll discover that there's nothing quite like massage
Phone:

07971007331

Tywardreath, Par, Cornwall PL24 2PH
CONTACT NAME:
Sandra Killen
Sandra has been a fully qualified therapist in Reflexology for the past twenty one years having qualified with the Association of Natural Me...
Mobile:

07974 683 912

Ashburton, Newton Abbot, Devon TQ13 7QT
CONTACT NAME:
Kamini Gupta
Reflexology, Facial Rejuvenation Massage & Reliki to relax, rebalance & restore your natural state of wellbeing. Quote NT Pages for your 3...
Mobile:

07932142975

Wadebridge, Wadebridge, Cornwall PL27 7JG
CONTACT NAME:
Brenda Pretty
Why not open the door and discover the benefits of homeopathy?
Mobile:

07967 276336

Tiverton, Devon EX16 4GT
CONTACT NAME:
Anne-Marie Reed
Anne-Marie Reed - iMFT & Complementary Health Practitioner - Musculoskeletal therapy techniques specialising in post operative & injury reco...
Phone:

01884 369117
Mobile:

07902 866 004
Topsham, Exeter, Devon EX3 0AF
CONTACT NAME:
CATHERINE ROGUSKI MA MNIMH MHMA
In practice for over 25 years, Catherine is an experienced Medical Herbalist, Registered Homeopath, Clinical Aromatherapist and Reiki Master...
Phone:

01392 873747

Exeter, Devon EX1 1SX
"Helping you improve your physical, emotional and mental health"
Phone:

0800 970 6153
Mobile:

07979 721 227

Truro, Truro, Cornwall
CONTACT NAME:
Gill Middleton
Reflexology and Indian Head Massage from an experienced therapist in Truro
Mobile:

07854807415

Truro, Truro, Cornwall TR4 9QS
CONTACT NAME:
Frances Paull
Working to improve your health through advice on nutrition and emotional support through NEShealth.
Phone:

01872242363
Falmouth, Falmouth, Cornwall TR11 3EQ
CONTACT NAME:
Gordon Aldis
'your health safe in our hands'
Phone:

01326 210202
Buckland Brewer, Bideford, Devon EX39 5LN
CONTACT NAME:
Mike Way
Barton Court on the outskirts of Buckland Brewer has stunning views over the Devon countryside towards Dartmoor. Just six miles from the anc...
Phone:

01237 451539
Mobile:

07876 567459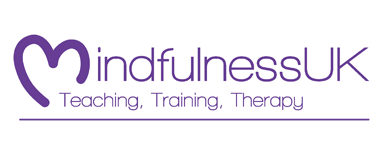 Taunton, Taunton, Somerset TA1 1SW
CONTACT NAME:
Karen Atkinson
Combining NHS trained doctors and nurses with complementary practitioners, York House in Taunton provides a truly integrated approach to car...
Phone:

01823 323206
Taunton, Taunton, Somerset TA3 6DA
CONTACT NAME:
Elizabeth Bray
Elizabeth is a registered Nutritional Therapist, using nutritional science, and naturopathy, providing personalised nutrition programmes, to...
Phone:

01823 480570
Mobile:

07980 601670
Milverton, Taunton, Somerset TA4 1LF
CONTACT NAME:
Sarah Sellick
Enjoy a healing and restorative reflexology session or treat yourself to a wonderfully relaxing swedish, balinese or hawaiian massage, a fa...
Mobile:

07502 377329

Taunton, Taunton, Somerset TA2
CONTACT NAME:
Karen Harris
Compassionate Mindfulness for All
Phone:

07826 060126

Taunton, Taunton, Somerset TA1 3XJ
CONTACT NAME:
Dawn Alison
Massage - Deep Tissue, Massage - Pregnancy, Massage - Remedial, Massage - Sports, Men's Health, Reflexology, Sports Injury Therapy, Women's ...
Phone:

01823 327797

Penzance, Cornwall TR20 8DW
CONTACT NAME:
KAREN CLEMENTS
Hypno Band Weighloss System, Reiki, Reflexology, Hypnotherapy, Nutritional and Diet therapy, Indian Head Massage, Life Coaching across Cornw...
Phone:

01736 740504
Mobile:

07773336515

Minehead, Minehead, Somerset TA24 8AQ
CONTACT NAME:
Sally Horrobin BSc ND
Sally is a qualified american Naturopathic Doctor with 8 years experience. She is happy to take appointments over-the-phone or in office....
Phone:

01643707556