Womens Health Stockport

Bramhall, Stockport, Cheshire SK7 1AL
CONTACT NAME:
Joanne Hill
Take care of yourself!
Phone:

0161 4399856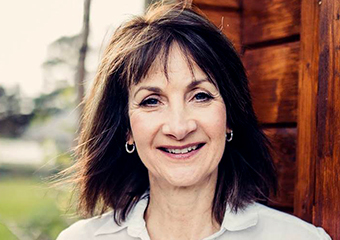 Poynton, Stockport, Cheshire
CONTACT NAME:
Adele Appleton
Deeply relaxing Swedish, Indian head, hot stone massage or reflexology and reiki treatments given in an environment that is an oasis of pe...
Phone:

01625 876810
Mobile:

07790 261914

Heaton Moor, Stockport, Cheshire SK4 1QE
CONTACT NAME:
Sara Shorten
My name is Sara and I offer a range of complementary therapies. I am professionally trained. I am a member of The Federation of Holistic T...
Phone:

0161 292 2000
Mobile:

07857 652559
Womens Health Stockport and Surrounds
Stretford, Manchester, Lancashire M32 8GR
CONTACT NAME:
Julie Lynch BSc Hons Psy PHD GHR
Human Touch Clinic, Manchester. Centre for Holistic Therapies, Hypnotherapy and Complementary Medicine. Call today for all your health & w...
Mobile:

07973157677

Whitefield, Manchester, Lancashire M45
CONTACT NAME:
Julie Bickerton
Bowen Therapy, Bowen Technique.
Mobile:

07733 557216

Milton Hall, Manchester, M3 4BQ
CONTACT NAME:
Camelia Pop, BAUK, BTAA
Bowen Technique sessions for back problems, sports injuries, stress, frozen shoulder, respiratory problems, cerebral palsy, baby colic, head...
Phone:

01612857727
Mobile:

07530284930

Bury, Lancashire
"Nothing You've Experienced Before" Feel the MAGIC touch with Zena - Aromatherapy, Swedish Massage, Reflexology, TAROT & ANGEL Reader...
Phone:

0161 764 00 14
Mobile:

075 82 49 85 61
Buxton, Buxton, Derbyshire SK17 7EX
CONTACT NAME:
Nicolette Bell
Sports massage, swedish, remedial massage, back injury assesment, fitness / exercise classes,pilates, fitness instructor, mobility, children...
Mobile:

07752491702

Horwich, Bolton, Lancashire BL6 7PT
CONTACT NAME:
Jackie Furby
Jackie has over 10 years experience, combining her home-based therapy business with on-site massage & being a member of the Cancer Care Team...
Mobile:

07879076357

Bromley Cross, Bolton, Lancashire BL7 9BS
CONTACT NAME:
Mr. Hong Ye Zheng
Acupuncture/Deep massage/Chinese Herbal Medicine
Phone:

01204 598878
Mobile:

077 8755 0278