Womens Health Stockport

Bramhall, Stockport, Cheshire SK7 1AL
CONTACT NAME:
Joanne Hill
Take care of yourself!
Phone:

0161 4399856

Bramhall, Stockport, Cheshire SK9 3RR
CONTACT NAME:
Linda Walker
Balancing Energy Pathways
Mobile:

07824422046

Cheadle Heath, Stockport, Cheshire SK3 0SW
CONTACT NAME:
Kay Walton
Promoting Holistic Therapy and Relaxation for Natural Health and Beauty.
Mobile:

07575505038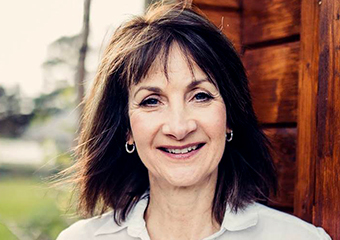 Poynton, Stockport, Cheshire
CONTACT NAME:
Adele Appleton
Deeply relaxing Swedish, Indian head, hot stone massage or reflexology and reiki treatments given in an environment that is an oasis of pe...
Phone:

01625 876810
Mobile:

07790 261914

Heaton Moor, Stockport, Cheshire SK4 1QE
CONTACT NAME:
Sara Shorten
My name is Sara and I offer a range of complementary therapies. I am professionally trained. I am a member of The Federation of Holistic T...
Phone:

0161 292 2000
Mobile:

07857 652559
Womens Health Stockport and Surrounds
Stretford, Manchester, Lancashire M32 8GR
CONTACT NAME:
Julie Lynch BSc Hons Psy PHD GHR
Human Touch Clinic, Manchester. Centre for Holistic Therapies, Hypnotherapy and Complementary Medicine. Call today for all your health & w...
Mobile:

07973157677

Whitefield, Manchester, Lancashire M45
CONTACT NAME:
Julie Bickerton
Bowen Therapy, Bowen Technique.
Mobile:

07733 557216

Chorlton, Manchester, Lancashire M21 8AE
Your escape from stress!
Mobile:

07958 914 867

Audenshaw, Manchester, Lancashire M34 5GJ
CONTACT NAME:
Ranjana Devi Maisuria RsHom NWCH
Practitioner of Homeopathic Medicine, Registered Homeopath. I have used Homeopathy for over 35 years. Member of the Board of Directors of...
Phone:

0777 972 8557

Droylsden, Manchester, M43 7UN
CONTACT NAME:
Camelia Pop, BAUK, BTAA
Bowen Technique sessions for back problems, sports injuries, stress, frozen shoulder, respiratory problems, cerebral palsy, baby colic, head...
Phone:

01612857727
Mobile:

07530284930
Whitefield, Manchester, Lancashire M45 8SD
CONTACT NAME:
Hayley Kiemel
"You know you want to change – its simply a matter of convincing your mind to work with you"
Phone:

01617669915
Mobile:

07817 630614

Altrincham, Cheshire M33 4HJ
CONTACT NAME:
Susan Griffin
Susan is an experienced Holistic Practitioner, Lecturer and Reiki Master/Teacher, specialising in therapies for women's health. Susan ha...
Phone:

01619762795
Mobile:

07791514611

Timperley, Altrincham, Cheshire WA15 7WZ
Gift Vouchers Available Maxine is a fully qualified Reiki Master who is passionate about helping you cope with the stresses of modern l...
Mobile:

0797 078 7370

Altrincham, Lancashire
CONTACT NAME:
Esther Bruer
Esther is teaching her next BASIC Thetahealing event from Friday 10 April - Sunday 12 April at WA15 Timperley Manchester UK. To book your sp...
Mobile:

07825649529

Timperley, Altrincham, Cheshire WA14 5QH
CONTACT NAME:
Origin
Tai Chi - Kai Men - Kung Fu - Nutrition & Tuina Massage Feel Great - Loosen Muscles - Say no to pain and discomfort - Improve Sleep - R...
Phone:

0161 973 6479
Mobile:

07800 973 293

Macclesfield, Macclesfield, Cheshire SK11 6LB
CONTACT NAME:
Hayley Merron
Whatever help you are looking for - emotional, psychological, physical or spiritual - Silk House Therapy Practice has something to offer.
Phone:

01625 614754
Mobile:

07779 727123

Bury, Lancashire
The Combination Massage can be beautifully combined with any other therapy to create a luxurious pampering treatment, so why not think... ...
Phone:

0161 764 00 14
Mobile:

075 82 49 85 61
Buxton, Buxton, Derbyshire SK17 7EX
CONTACT NAME:
Nicolette Bell
Sports massage, swedish, remedial massage, back injury assesment, fitness / exercise classes,pilates, fitness instructor, mobility, children...
Mobile:

07752491702

Horwich, Bolton, Lancashire BL6 7PT
CONTACT NAME:
Jackie Furby
Jackie has over 10 years experience, combining her home-based therapy business with on-site massage & being a member of the Cancer Care Team...
Mobile:

07879076357

Bromley Cross, Bolton, Lancashire BL7 9BS
CONTACT NAME:
Mr. Hong Ye Zheng
Acupuncture/Deep massage/Chinese Herbal Medicine
Phone:

01204 598878
Mobile:

077 8755 0278