Ear Candling Worthing
Goring-By-Sea, Worthing, Sussex BN12 4TD
I have been working in the industry for many years and offer a wide range of holistic and beauty treatments. I work from home and also offe...
Phone:

01903 605625
Mobile:

07789058150
Worthing, Sussex BN14 9FD
CONTACT NAME:
OAK TREE CLINIC
BODYWORK - A Touch Therapy That Works..... Clients have come to know Anna for her expertise and committed attitude as did medallists of The ...
Phone:

07870 673193
Ear Candling Worthing and Surrounds

Littlehampton, Sussex BN17 5JU
CONTACT NAME:
Sarah Bond
Aromatherapy Massage ~ Sports and Remedial Massage ~ Indian Head ~ Reiki ~ Reflexology ~ Natural Lift Face Massage ~ Hopi Ear Candles ~ Ho...
Mobile:

07919410769

Rustington, Worthing, Sussex BN16 3TG
CONTACT NAME:
Nicky
If you are feeling stressed, anxious or generally run down calm, balance and soothe your mind and body with a relaxing treatment.
Mobile:

07790 225973

Kemp Town, Brighton, Sussex BN2 0JL
Your local, affordable Complementary Health Clinic: many therapies, courses, workshops, regular low cost days.
Phone:

01273 698687
Mobile:

07545 922455

Bognor Regis, Bognor Regis, Sussex PO21 1UH
CONTACT NAME:
Anna Gatland
We are a holistic therapy and training centre near the sea front in Bognor Regis West Sussex.
Phone:

01243841174
Mobile:

07815 455732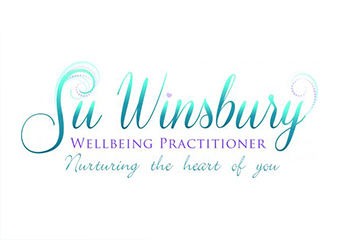 Slinfold, Horsham, Sussex RH13 0SF
Su is a complementary therapist who is experienced in practising Reflexology, Indian Head Massage, Facial Rejuvenation, Ear Candling, EFT an...
Phone:

01403 790785
Mobile:

07710268582
16 Station Street, Lewes, Sussex BN7 2DB
Equilibrium - the Award-Winning Complementary Health Centre in Lewes, East Sussex. Open 7 days a week. Now with new studio for up to 35 ...
Phone:

01273 470955

Iford, Lewes, Sussex
CONTACT NAME:
Jeanna Lindfield
luxury and expert treatments in a magnificent Mongolian Yurt in the heart of the Sussex Downs
Mobile:

07971552687

Copthorne, Crawley, Sussex RH10 3LT
CONTACT NAME:
Dawn Bradley
CranioSacral Therapy, Manual Lymphatic Drainage (MLD), Therapeutic & Aromatherapy Massage, Myofascial Release, Reiki Energy Healing, Holis...
Phone:

01342 719 735
Mobile:

07773 638 305

Maresfield, Uckfield, Sussex TN22 3ED
Aromatherapy, Ear Candling, Hot Stone Therapy, Myofacial Release Techniques, MobileService/Workplace, Pregnancy Massage, Reiki
Phone:

01825 712959
Mobile:

07752 078714
Crookhorn, Waterlooville, Hampshire
CONTACT NAME:
Tracy Lawson
Free Telephone Consultation. Hello! My name is Tracy and I use Holistic Therapies to treat ailments and relax stressed minds & bodies.
Mobile:

07876550047

Horam, Heathfield, Sussex TN21 0BL
CONTACT NAME:
Claire Daynna Burdett
Restore natural balance to your life…
Phone:

01435 813663
Mobile:

07770 820673

Guildford, Guildford, Surrey GU1 3UQ
CONTACT NAME:
Maya Kraus
Acupuncture, Allergy Testing, Aromatherapy, CBT, Chiropractic, Colonic Hydrotherapy, Counselling, Courses, Cranio-Sacral Therapy, EFT, Hea...
Phone:

01483300400

Edenbridge, Edenbridge, Kent TN8 6JN
CONTACT NAME:
Gaye Domina
I have run a Complementary Therapy practice from my home in Kent for 14 years, offering Aromatherapy, Hot Stone Massage, Indian head mas...
Phone:

017 3286 3988

Lee-on-the-Solent, Gosport, Hampshire PO13 8LY
CONTACT NAME:
Catherine Dawkins
Reflexology, Maternity and Infertility Reflexology, Pregnancy Massage, Hot Stone Massage, Indian Head Massage and Hopi Ear Candles offered ...
Phone:

02392 554304
Mobile:

07988859236

Lee on the Solent, Gosport, Hampshire PO13 9LD
CONTACT NAME:
Ashley Thompson
EMPOWERING you to move with CONFIDENCE
Phone:

02392552266
Farnham mobile therapist,
CONTACT NAME:
Tracy Roberton
A LITTLE HISTORY I have been a beauty & holistic therapist for approximately 14 years. During this time I have worked in salons in Gu...
Mobile:

07789558232

Farnham, Farnham, Surrey GU10 2BX
CONTACT NAME:
ColourEnergyWorks
Pam is qualified in many bodywork, energy work and meditation techniques.She is a qualified shamanic homeopath and makes a range of chakra, ...
Phone:

01252 795423
Mobile:

07889200061

Titchfield Common, Fareham, Hampshire PO14 4NG
CONTACT NAME:
Zoe Chambers
Holistic and BeautyTherapist: Reflexology, Pregnancy Massage, Spa Find luxury Wraps & Scrubs, Swedish, Hot Stone, Warm Bamboo, On Site and I...
Phone:

01489 619461
Mobile:

07584 352849