Stone Therapy Massage Ipswich

Claydon, Ipswich, Suffolk IP6 0EN
CONTACT NAME:
Wayne Johnson
The Aspen Centre is a place for people to experience an alternative perspective to wellbeing. By combining a range of natural health approac...
Phone:

01473831135

Ipswich, Suffolk IP1 2PP
CONTACT NAME:
VITAL HOLISTICS
Specialising in Pre & Postnatal Massage,Hypnobirthing and Placenta Encapsulation My working hours are 8:30am-8pm weekdays; weekends by appo...
Phone:

07899942760
Mobile:

07899942760
Stone Therapy Massage Ipswich and Surrounds

Halesworth, Halesworth, Suffolk IP19 9BB
CONTACT NAME:
Lucietta Elder
We are a well established health and wellness centre promoting healing, learning and personal development in harmony with the spirit of natu...
Phone:

01986 784500

Witham, Essex cm8 1bt
CONTACT NAME:
Natasha Languedoc
A nutrious dietary program, flowing vital H2O, regular exercise, relaxation and quality sleep, a positive outlook, and the healing touch o...
Mobile:

07817537305

Debden, Saffron Walden, Essex CB11 3JY
CONTACT NAME:
Jayne Barrett
The Gallery Therapy Room offers an array of therapeutic Massage, Beauty & Holistic therapies in the private relaxed environment at Debden Ba...
Phone:

01799 543684
Mobile:

07769 646220

Norwich, Norwich, Norfolk Nr2 1ax
Based in the centre of Norwich, San Jaspal offers focused and caring complementary therapy sessions. SPECIAL INTRODUCTORY OFFER: BOOK NOW...
Phone:

07582684756 (enquiries)
Mobile:

01603665173 (appointments)

Hornchurch, Essex RM11 1XH
CONTACT NAME:
Theresa Bates
Nutritional Therapy, Bio-Meridian Advanced Health Screening (Allergy and Intolerance Testing), Reflexology, Aromatherapy, Thai Herbal Compre...
Phone:

01 708 475 419
Mobile:

07 944 294 261

LEIGH-ON-SEA, Leigh-On-Sea, Essex SS9 1AD
CONTACT NAME:
The Body Matters
The Body Matters is a specialist treatment centre whose therapists focus on the health and well being of their clients. Treatments include...
Phone:

01702 714968
Mobile:

07816393957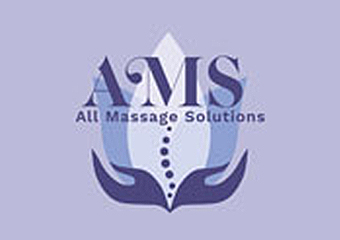 Shenfield, Brentwood, Essex CM14 4BA
CONTACT NAME:
Caroline Platt
Remedial and Deep tissue massage, Aromatherapy, Indian Head massage, Hot stone therapy, Reflexology, Holistic and Swedish massage. All massa...
Mobile:

07812914730
Faversham, Faversham, Kent ME13 7BS
CONTACT NAME:
Kelly Costello
Where else can you visit where your physical, emotional and spiritual needs are all met under one roof? We offer a wide selection of aesth...
Phone:

01795 539583
Mobile:

07793737859

Canterbury, Canterbury, Kent CT1 3UR
CONTACT NAME:
Natasha Calia
Breathing Space Aromatherapy | Deep Tissue Massage | Hot/ Cold Stone Massage | Indian Head Massage | Integrated Massage Manual Lymphatic...
Phone:

01843596604
Mobile:

07886 980687
Kent, Gravesend, Kent DA12 5JR
CONTACT NAME:
Deborah
Massage & Clinical Aromatherapist Deborah is fully qualified and has over 6 years experience in holistic therapies these are in holistic ...
Phone:

07763 161444
Mobile:

07763 161444
Loughton, Loughton, Essex IG10 3EW
CONTACT NAME:
Gemma Barry
Therapies for every stage in life
Phone:

07989 944068

Acupunture special offer from £35 per treatment. (one hour) Mobile service also available.
Mobile:

07769688756
Hertford, Hertford, Hertfordshire SG14 1HZ
CONTACT NAME:
Kim Geeves
KIM IS A MASSAGE AND BODYWORK THERAPIST WHOSE TREATMENTS ARE POWERFUL AND EFFECTIVE, SPECIALISING IN STRUCTURAL AND REMEDIAL MASSAGE, DEEP T...
Phone:

01992587364
Mobile:

07747841121
Hertford, Hertford, Hertfordshire SG13 7JD
CONTACT NAME:
Michele Hancock
Welcome to Woodland Health and Beauty Owned by Holistic Therapist Michele Hancock IIHHT VTCT Dip MICHT CIMI
Phone:

01992 307933

Ilford, Essex IG1 3AD
CONTACT NAME:
Barbara Kandora - Walker
Eight years of experience
Mobile:

07960088569
Ilford, Ilford, Essex IG1 3AD
Acupuncture, Allergy Testing / Treatments, Energy Healing, Homeopathy, Life Coaching, Massage - Connective Tissue, Massage - Deep Tissue, Ma...
Phone:

020 8478 0443
Dartford, Dartford, Kent DA1 3QN
The Heathside Centre for Health and Healing has fully qualified, insured therapists offering a wide range of treatments and therapies from r...
Phone:

01322 524 854
Mobile:

07775 875585
Dartford, DA1 2JF
CONTACT NAME:
Andrea Little
Special Offer Geleration nails by Essential Beauty £15.00 for the 1st set £10.00 for the 2nd set. I specialise in Sports, Deep Tissue,Hot...
Mobile:

07951474880