Corporate Massage Bath

Bath, Somerset BA1 5BL
CONTACT NAME:
Karen Freed
FREE 10 Minute Confidential Assessment of your Needs - Bath Professional Effective Holistic Massage Therapy with Experienced Practitioner...
Phone:

01225 333085
Mobile:

0208 123 8508

Frome, Somerset BA11 1DA
CONTACT NAME:
Peter Scruby
I Cover Bath, Frome & surrounding areas. Home Visits available. Winter Promotion - £35 per hour & Home Vistis £40 per hour. Shiatsu ■ ...
Mobile:

07762 648007
Corporate Massage Bath and Surrounds
Hanham, Bristol, Gloucestershire BS15 8PB
CONTACT NAME:
Melinda Broom
SPECIAL OFFER - £5 discount off 1st treatment AROMATHERAPY || HOLISTIC BODY MASSAGE || INDIAN HEAD MASSAGE || REFLEXOLOGY = All treatm...
Phone:

01179606008
Mobile:

07906331724

Saltford, BS31 3EG
CONTACT NAME:
Liz Walton
Empower from Within Live the Life you Dream of!
Phone:

07986 869547
Mobile:

07986 869547

Street, Somerset BA16 0FX
CONTACT NAME:
Franchesca
Take a new way to help you stay fit and healthy in 2015. We offer home visits. Try it out. Get £5 discount on your first treatment.
Mobile:

07951953596
Weston Super Mare, Weston-Super-Mare, Somerset BS23 2PE
CONTACT NAME:
Tracy Wilcox
Tracy is a Physiotherapist, Clinical Hypnotherapist, Psychotherapist, Acupuncturist, Reiki Master and Psychic Medium.
Phone:

01934 620383
Mobile:

07873726629

Old Town, Swindon, Wiltshire SN1 4NH
CONTACT NAME:
Eden Wellbeing
Eden Wellbeing is an Inclusive Practise available to everyone but specialises in treating people with Disabilities, Dementia and for Palliat...
Mobile:

07592578518
Swindon, Swindon, Wiltshire SN2 1AD
CONTACT NAME:
Kim Wright
Relax, Restore, & Rejuvenate Your Mind, Body, & Soul
Phone:

01793 422921

Cwmbran, Cwmbran, Monmouthshire NP44 2JJ
CONTACT NAME:
Margaret Chenoweth
Margaret is a Usui/Tibetan Reiki Master Teacher and classes are available on application.
Phone:

02920882955
Mobile:

07970317531

Llandaff, Cardiff, Glamorgan CF5 2PN
CONTACT NAME:
Cardiff Lymphoedema and Therapies
Cardiff Lymphoedema Treatment, lymphatic Drainage & Therapies with Jan Thomson BSc, IFPA, MAR, MLDuk, BLS "For good health & wellbeing"
Phone:

0292057 5751
Mobile:

07765526790
Barry, Cardiff, Glamorgan CF62 6RR
CONTACT NAME:
Jane Peters
Jane Peters provides a friendly professional service to balance your Mind, Body and Spirit.. She is fully qualified in Reflexology, Reflexol...
Phone:

07988799050
Mobile:

07988799050
Pontyclun, Cardiff, Glamorgan CF72 9HE
CONTACT NAME:
Julie Croad
I tailor treatments to suit each individual and I try to give same day appointments whenever possible. Full consultations are given to every...
Mobile:

07933944165

CARDIFF CITY CENTRE, Cardiff, Glamorgan CF10 2GB
Daily 8am-10pm. Free city centre parking. Sports Therapy expertise, clinical Aromatherapy, Reflexology, Thai massage & Acupressure
Phone:

029 2000 3966
Mobile:

07502 104 339
Cardiff, Cardiff, Glamorgan
CONTACT NAME:
Julie Urquhart
I have been qualified as a Holistic Therapist since 2003. I have a VTCT Diploma in Holistic Therapies and a Certificate in Sports Massage....
Phone:

07947403188

New Inn, Pontypool, Monmouthshire NP4 0QW
CONTACT NAME:
Petrena Talbott
Aromatherapy, Ear Candling, Energy Healing, Massage - Connective Tissue, Massage - Corporate / Workplace, Massage - Deep Tissue, Massage - H...
Phone:

01495 764764
Mobile:

07773686120

Newbury, Newbury, Berkshire RG141TA
CONTACT NAME:
Janet Gray
Sport, Remedial and Swedish Massage for Injury Treatment and Stress Relief
Mobile:

07980974333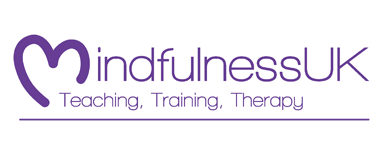 Taunton, Taunton, Somerset TA1 1SW
CONTACT NAME:
Karen Atkinson
Combining NHS trained doctors and nurses with complementary practitioners, York House in Taunton provides a truly integrated approach to car...
Phone:

01823 323206
Milverton, Taunton, Somerset TA4 1LF
CONTACT NAME:
Sarah Sellick
Enjoy a healing and restorative reflexology session or treat yourself to a wonderfully relaxing swedish, balinese or hawaiian massage, a fa...
Mobile:

07502 377329

Witney, Oxfordshire OX28 6EQ
CONTACT NAME:
Steve Bowerman
Official Member of London 2012 Olympic Medical Team Providing Sports Massage at the Rowing and Canoeing At Witney Body Zones we...
Phone:

01993 704131
Mobile:

07961 444829

Abingdon, Oxford, Oxfordshire OX14 1YB
CONTACT NAME:
Karen Fisher
Welcome to Waterlily Therapies. My therapies include Swedish Massage, Reflexology, Bowen Facial Release Technique, Indian Head Massage, Seat...
Phone:

01235 202990
Mobile:

07763944893