Myofascial Release Therapy Swansea
West Cross (IMAGES), Swansea, Glamorgan SA35HA
CONTACT NAME:
Kim Rowe
Free massage for all carers across swansea the first Monday of every month. Based in 4 different locations you can book in for a 1 hour mas...
Phone:

07960853876
Mobile:

07960853876

Sketty, Swansea, Glamorgan SA2 9BX
CONTACT NAME:
Cheryl Key
Chartered and Registered Physiotherapist and Craniosacral Therapist with 20 years experience in the NHS. Specialist in all musculo-skeletal ...
Phone:

01792 449822
Mobile:

07854732716
Myofascial Release Therapy Swansea and Surrounds

CARDIFF CITY CENTRE, Cardiff, Glamorgan CF10 2GB
Daily 8am-10pm. Free city centre parking. Sports Therapy expertise, clinical Aromatherapy, Reflexology, Thai massage & Acupressure
Phone:

029 2000 3966
Mobile:

07502 104 339

Newport,, Newport Gwent, Monmouthshire NP205ET
CONTACT NAME:
David Carruthers
DC Massage Therapy feel the difference...
Phone:

07825548700
Westward Ho, Bideford, Devon EX39 1HY
CONTACT NAME:
Andy Walkiden
Professional Mobile Therapy, Sports & Aromatherapy Massage Service
Phone:

01237477138
Mobile:

07769557322

Taunton, Taunton, Somerset TA4 3BS
CONTACT NAME:
Rob Date
Bodyfix provides sports and remedial massage, injury assessment and treatment, bike fit assessment and running gait analysis.
Phone:

01823 432317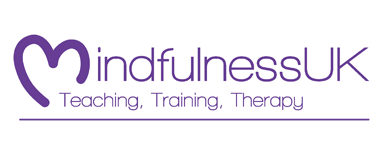 Taunton, Taunton, Somerset TA1 1SW
CONTACT NAME:
Karen Atkinson
Combining NHS trained doctors and nurses with complementary practitioners, York House in Taunton provides a truly integrated approach to car...
Phone:

01823 323206

Crediton, Devon EX17 3JT
CONTACT NAME:
Helen Githiomi
I have a background in physiotherapy, counselling and spiritual healing. I draw on all these modalities when treating a client.
Phone:

01363 85002
Mobile:

07764 607509

Saltford, BS31 3EG
CONTACT NAME:
Liz Walton
Empower from Within Live the Life you Dream of!
Phone:

07986 869547
Mobile:

07986 869547

Street, Somerset BA16 0FX
CONTACT NAME:
Franchesca
Take a new way to help you stay fit and healthy in 2015. We offer home visits. Try it out. Get £5 discount on your first treatment.
Mobile:

07951953596

Tiverton, Devon EX16 4GT
CONTACT NAME:
Anne-Marie Reed
Anne-Marie Reed - iMFT & Complementary Health Practitioner - Musculoskeletal therapy techniques specialising in post operative & injury reco...
Phone:

01884 369117
Mobile:

07902 866 004

West Ashton, Trowbridge, Wiltshire BA14 6AX
CONTACT NAME:
Claire Dannatt
Active people benefit from proactive care
Mobile:

07918021052

Templecombe, Somerset BA8 OQE
CONTACT NAME:
Jane Rose
Welcome to Aromatherapy, Ayurveda & Post-graduate Training!
Phone:

01963362048
Mobile:

07761185630

Worcester, Worcestershire WR5 3EJ
CONTACT NAME:
Rita Davies
5% discount off all first treatments when you quote Natural Therapy Pages. Giving you the gift of health Healing touch is a multi- d...
Phone:

01905 763481
Mobile:

07579002557

Earls Croome, Worcester, Worcestershire WR8 9DQ
CONTACT NAME:
maxine
When pain or lack of mobility become a problem which is having an unacceptable impact on your work, sport or day to day life activities. ...
Mobile:

07980722387

Plympton, Plymouth, Devon PL7 1LZ
CONTACT NAME:
Sara Jennett
...easing the body so your life can flow.
Phone:

0845 68 954 68
Mobile:

07816 835238

Old Town, Swindon, Wiltshire SN1 4NH
CONTACT NAME:
Eden Wellbeing
Eden Wellbeing is an Inclusive Practise available to everyone but specialises in treating people with Disabilities, Dementia and for Palliat...
Mobile:

07592578518

Lynch Lane, Weymouth, Dorset DT4 9 DN
CONTACT NAME:
Samantha Holloway
Ocean Therapy is based within a busy prosperous building at Lynch Lane Offices centrally based in Weymouth. It is here within these frien...
Phone:

01305831726 (Mon-Fri; 9-5:30)
Mobile:

07760225598

Waunfawr, Caernarfon, LL55 4SD
CONTACT NAME:
Jane Wood
Personal and Professional Physiotherapy since 1989.
Phone:

01286 650248
Mobile:

07900991219
Newbury, Newbury, Berkshire RG14 1 LA
CONTACT NAME:
Sue Perry
At Two Nine O Five, we specialise in manual body work utilising myofascial and trigger point release, visceral manipulation, cranio sacral t...
Phone:

01635 886386
Mobile:

07843853937