Stone Therapy Massage Maidenhead

Maidenhead, Maidenhead, Berkshire SL6 5EP
CONTACT NAME:
Rachel Stafford
Treating the Mind, Body and Spirit
Phone:

07432 381233

Taplow, Maidenhead, Berkshire SL6 0JU
CONTACT NAME:
Irena Dumbrell
A Healthy Move
Phone:

01628662255

Maidenhead, Maidenhead, Berkshire SL6 5DA
CONTACT NAME:
Sally Radford
Acupuncture, Aromatherapy, Bowen Therapy, Children's Health, Crystal Therapy, Ear Candling, EFT (Emotional Freedom Techniques), Hypnotherapy...
Phone:

01628 773988
Stone Therapy Massage Maidenhead and Surrounds

Slough, Slough, Berkshire SL1 5DT
Julie Anne Yarnall BA (Hons), ITEC, IEB, MIFR, MGCP Remedial Massage || Swedish Massage || Facials || Reflexology || Hopi Ear Candles A...
Phone:

01753 823553
Mobile:

0775 2326135

Cippenham, Slough,
We offer a professional service, for both female and male clients, either for hotel guests or members of the public.
Phone:

07854838526

Wexham, Slough, Buckinghamshire SL2 5XL
CONTACT NAME:
Pauline Green
Mobile Therapies in The Slough, Maidenhead, Windsor, Burnham and Uxbridge areas
Phone:

01753 537267
Mobile:

07721 588986

Windsor, Windsor, Berkshire SL4 5 RF
CONTACT NAME:
Tony Cartwright
Most massages focus on downward and sideways action to treat a condition. I add an upwards action allowing healing to speed up. How? with ...
Phone:

01753 866642
Mobile:

07837 265103

Beaconsfield, Buckinghamshire HP9 1TR
A quiet and professional clinic offering Osteopathy, Sports Therapy and a range of massage, including pregnancy massage for mums. With over ...
Phone:

01494 980197

Jordans, Beaconsfield, Buckinghamshire HP9 2SY
CONTACT NAME:
Liz Butterworth
Whether you want to treat yourself to a full body massage to relax and unwind, or a treatment targeting a particular problem area, massage t...
Mobile:

07887 766 290

Bracknell, Bracknell, Berkshire
CONTACT NAME:
Jane Stokes
Mobile Therapist based in Bracknell, Berkshire. I will travel anywhere withing a 15 mile radius. NEW MALE CLIENTS ACCEPTED ON REFERENCE....
Phone:

447980928541
Mobile:

07980928541

Spencers Wood, Reading, Berkshire RG7 1BU
CONTACT NAME:
Heini Tallent
Massage therapy for sports performance, injuries, chronic pain, pregnancy, office and events
Mobile:

07878 265600

Caversham, Reading, Berkshire RG4 7AA
Relax and enjoy a tranquil massage experience in Reading and discover new ways to feel sensational.
Phone:

0118 948 1077
Mobile:

07717 502475

Camberley, Camberley, Surrey GU16 6AE
CONTACT NAME:
Pam Pearson
View profile for special offers. There is a strong emphasis on the holistic approach which means treating the whole person and not certain p...
Phone:

01252 683859
Mobile:

07765 714576

Northolt, Middlesex
CONTACT NAME:
Elsa Muhammad
Providing affordable treatments in the privacy and comfort of your own home, at a time that suits you.
Phone:

07913823350
Mobile:

07983638332
Woking, Woking, Surrey GU22 7ES
CONTACT NAME:
Beata Krol
Complementary Therapist
Mobile:

07731 673 759

Hersham Green, Walton-On-Thames, Surrey KT12 4HL
CONTACT NAME:
Sue Kohler
A Gift Voucher is a great way to say 'Thank You' to a friend, partner or colleague
Phone:

01932254624
Mobile:

07821590317

Molesey, Surrey KT8 2PQ
CONTACT NAME:
Denise Waddington
Balance - Harmony - Well-being
Phone:

02089797044
Mobile:

07712586306
Kenton, Harrow, Middlesex HA3 9HL
CONTACT NAME:
Mina
Enhance the quality of life by encouraging the body to address any imbalance, relieve tension and stimulate self healing. This in turn aids...
Phone:

07717574237
Mobile:

07717574237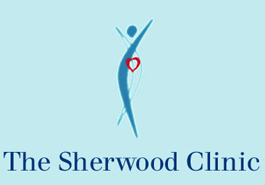 Harrow, HA2 0NP
CONTACT NAME:
Sushma Sanghvi
Set up on the ethos of integrating the profound Āyurvedic fundamentals and methodologies with the best of the contemporary medical know...
Phone:

0208 869 0000
Mobile:

07824616712

Church Crookham, Fleet, Hampshire GU52 6HW
I am a fully qualified Holistic Therapist and hold a foundation degree in Holistic Therapies with certificates in Swedish Body Massage, Refl...
Phone:

01252616707
Mobile:

07796197793