Hatha Yoga Walthamstow and Surrounds

Walthamstow, East London, London E17 4RX
CONTACT NAME:
Anjali Hariharan
Complementary Medicine made easy for You
Phone:

0208 503 7794

Haringey, North London, London N4 1DS
CONTACT NAME:
Yogaground
Hatha yoga, flowing yoga influenced by Alexander technique
Mobile:

0781 5797645

Belsize Park, North London, London NW3 4TG
Belsize Health is a complementary therapy centre providing quality health care, information and advice. We have been established for over 1...
Phone:

020 7483 2345
Mobile:

07950 930 832

Central London, London
PRIVATE YOGA AND PILATES AT YOUR HOME OR OFFICE
Phone:

020 8452 8322
Mobile:

07977 451 574

Blackheath, South East London, London SE3
CONTACT NAME:
Janice White
Experience the healing & rejuvenating power of Yoga. Beginners and general level classes, one-to-one lessons and sessions for corporate comp...
Mobile:

07702 226735

Vauxhall, South West London, London SW8 2LE
10% Discount off your first treatment – Quote NT Pages
Phone:

020 7099 0048
Clinics in Primrose Hill, Chelsea & Soho, London NW3 3AJ
a centre of excellence for yoga, pilates, treatments + much more triyoga offers you a place that is dedicated to looking after you + some...
Phone:

0207 483 3344

Holland Park, West London, London W114QA
CONTACT NAME:
Cathy Brebion
I view yoga as a powerful healing tool that can be applied on any and all levels to the body and mind...
Mobile:

07743601504

Hammersmith & Fulham, South West London, London W6
CONTACT NAME:
Susan Metwali
London Yoga Teacher, Reiki Master, Clinical & Naturopathic Iridologist, RESET, Stress Management Training, Yoga Retreats & Ho...
Phone:

07774605950

Wandsworth, South West London, London W18 5EE
CONTACT NAME:
Helena Sain
Samsara Mind and Body is a Wellness Studio in Wandsworth, southwest London offering yoga, Pilates, massage, beauty therapies and a range ...
Phone:

0208 874 4500
Sidcup/Bexley/Beckenham/Borough Green, Sidcup, Kent DA5 3LH
CONTACT NAME:
Margot McRae
General & remedial Yoga for all ages and abilities, able bodied and disabled; children and pregnancy. Home visits also available.
Phone:

01689 835039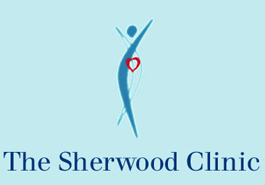 Harrow, HA2 0NP
CONTACT NAME:
Sushma Sanghvi
Set up on the ethos of integrating the profound Āyurvedic fundamentals and methodologies with the best of the contemporary medical know...
Phone:

0208 869 0000
Mobile:

07824616712

Brentwood, Brentwood, Essex CM14
CONTACT NAME:
Gill Bauer
A comprehensive and empowering approach of uniting the whole self - Physical Body, Psychological, Emotional & Mental Mind, Biochemical, Nutr...
Phone:

01277205120
Mobile:

07779252432

Thornton Heath, Croydon, Surrey CR7 7ND
CONTACT NAME:
Ayurprastha
Ayurprastha is the first Ayurvedic Clinic in UK which has affiliated with Institute for Complimentary and Natural Medicine. All Practitione...
Phone:

020 8684 7574
Mobile:

07947601329

Kew, Richmond, Surrey TW9 3AW
CONTACT NAME:
Earthlife Wellbeing & Fitness
For a Natural and Holistic approach to Wellbeing and Fitness
Phone:

020 8940 0888
UXBRIDGE, Uxbridge, Middlesex UB10 9HR
CONTACT NAME:
Amanda Mackenzie
Yoga classes for all abilities, Pregnancy Yoga, Private Yoga tuition, Yoga for Special Needs Children. Disability Yoga for Adults. All abil...
Phone:

01895 811480

Bovingdon, Hemel Hempstead, Hertfordshire HP3 0JR
CONTACT NAME:
Nicola Gladwell
Including yoga and holistic therapies in your daily life will help to relieve the everyday stress and tension of an ever-busy world. As a ...
Phone:

01442 832977
Mobile:

07972063784

Walton-On-Thames, Surrey KT12 2BE
CONTACT NAME:
Linda Percival
Hatha + Dru-Yoga for All Life Stages - Pregnancy, Postnatal, Baby, Childrens, Adults, Rehab. Baby Massage. Reflexology. Crystal Healing. Col...
Phone:

01932 232333
Mobile:

07957 656323

GERRARDS CROSS, Gerrards Cross, Buckinghamshire SL9 7LU
CONTACT NAME:
SUMITA PATEL
Hatha Yoga, Yoga Therapy & Pregnancy Yoga. "We are not human beings on a spiritual journey. We are spiritual beings on a human journey." -- ...
Phone:

01753-892636

Rainham, Rainham, Kent ME8 9BH
CONTACT NAME:
Don Sharp
Classes in St Margaret's Millennium Centre Rainham & Woodlands Primary School Gillingham.
Phone:

07900 507 557