Womens Health Taunton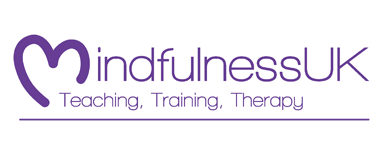 Taunton, Taunton, Somerset TA1 1SW
CONTACT NAME:
Karen Atkinson
Combining NHS trained doctors and nurses with complementary practitioners, York House in Taunton provides a truly integrated approach to car...
Phone:

01823 323206
Taunton, Taunton, Somerset TA3 6DA
CONTACT NAME:
Elizabeth Bray
Elizabeth is a registered Nutritional Therapist, using nutritional science, and naturopathy, providing personalised nutrition programmes, to...
Phone:

01823 480570
Mobile:

07980 601670
Milverton, Taunton, Somerset TA4 1LF
CONTACT NAME:
Sarah Sellick
Enjoy a healing and restorative reflexology session or treat yourself to a wonderfully relaxing swedish, balinese or hawaiian massage, a fa...
Mobile:

07502 377329

Taunton, Taunton, Somerset TA2
CONTACT NAME:
Karen Harris
Compassionate Mindfulness for All
Phone:

07826 060126

Taunton, Taunton, Somerset TA1 3XJ
CONTACT NAME:
Dawn Alison
Massage - Deep Tissue, Massage - Pregnancy, Massage - Remedial, Massage - Sports, Men's Health, Reflexology, Sports Injury Therapy, Women's ...
Phone:

01823 327797
Womens Health Taunton and Surrounds

Glastonbury, Glastonbury, Somerset BA6 8AD
"All the methods in the past have been short term fixes – this time I feel refurbished. Thank you all for the love, support, time and ener...
Phone:

01458831182

Minehead, Minehead, Somerset TA24 8AQ
CONTACT NAME:
Sally Horrobin BSc ND
Sally is a qualified american Naturopathic Doctor with 8 years experience. She is happy to take appointments over-the-phone or in office....
Phone:

01643707556
Wells, Wells, Somerset BA5 2RR
CONTACT NAME:
Linda Dowler
Phone:

01749 870376

Tiverton, Devon EX16 4GT
CONTACT NAME:
Anne-Marie Reed
Anne-Marie Reed - iMFT & Complementary Health Practitioner - Musculoskeletal therapy techniques specialising in post operative & injury reco...
Phone:

01884 369117
Mobile:

07902 866 004
Topsham, Exeter, Devon EX3 0AF
CONTACT NAME:
CATHERINE ROGUSKI MA MNIMH MHMA
In practice for over 25 years, Catherine is an experienced Medical Herbalist, Registered Homeopath, Clinical Aromatherapist and Reiki Master...
Phone:

01392 873747

Exeter, Devon EX1 1SX
"Helping you improve your physical, emotional and mental health"
Phone:

0800 970 6153
Mobile:

07979 721 227

Templecombe, Somerset BA8 OQE
CONTACT NAME:
Jane Rose
Welcome to Aromatherapy, Ayurveda & Post-graduate Training!
Phone:

01963362048
Mobile:

07761185630
Caerphilly, Caerphilly, Glamorgan CF83 2AX
CONTACT NAME:
Simone Davis
Simone Davis, owner of Barefoot Medicine International, is the British Acupuncture Council Professional Development Lead for Wales, Here...
Phone:

0845 003 7474
Mobile:

07715 239 999
Pontyclun, Cardiff, Glamorgan CF72 9HE
CONTACT NAME:
Julie Croad
I tailor treatments to suit each individual and I try to give same day appointments whenever possible. Full consultations are given to every...
Mobile:

07933944165

CARDIFF CITY CENTRE, Cardiff, Glamorgan CF10 2GB
Daily 8am-10pm. Free city centre parking. Sports Therapy expertise, clinical Aromatherapy, Reflexology, Thai massage & Acupressure
Phone:

029 2000 3966
Mobile:

07502 104 339

Cardiff, Cardiff, Glamorgan CF11 9LP
Improve your overall health & wellbeing here in Cardiff when you organise your next appointment with Adele Sturgess' Secret of Ayurveda
Phone:

07454722002

Sturminster Newton, Sturminster Newton, Dorset DT 10 2HP
CONTACT NAME:
Rupert Farrington MBRCP,OMD
Fully qualified, with over 10 years experience Rupert offers both Japanese and Traditional Chinese Acupuncture and Moxibustion for many ail...
Phone:

01258473109
Mobile:

01747860115 (home)
FROME, Frome, Somerset BA11 1EA
CONTACT NAME:
Jemma Jones
AWAKEN YOUR CELLS - AWAKEN YOUR LIFE
Phone:

01373 465154

Frome, Frome, Somerset BA11 1BB
CONTACT NAME:
Martin John BHSc(TCM), BSc(Env), Lic. Ac, MRCHM
Acupuncture & Herbal Medicine - BATH, FROME & YEOVIL
Mobile:

07766 853357

Frome, Somerset ba11 1qd
CONTACT NAME:
Louisa Patterson
Covering Kew, Chiswick, RIchmond and surrounding areas of West London.
Phone:

07908 102 321