Allergy Testing / Treatments Grantham and Surrounds

Southwell, Southwell, Nottinghamshire NG25 0AL
CONTACT NAME:
Gillian Key
Nutritional Therapy Nottingham Having practised as a Nutritional Therapist for 12 years I have worked with hundreds of clients who come to ...
Phone:

01636816121

Bingham, Nottingham, Nottinghamshire NG13 8BA
CONTACT NAME:
Valerie Dodson
Buttercross Natural Health Practice is managed by Valerie and Ken Dodson.
Phone:

01949 838135
Mobile:

07909 783069
Cottesmore, Oakham, Rutland LE15 7DJ
The Holistic Health Centre is a small and friendly complementary health care clinic that offers a range of therapies.
Phone:

01572 813888
Mobile:

07973 761088
Desford, Leicester, Leicestershire LE9 9HD
CONTACT NAME:
Jan-Marie Bisiker
Fully Qualified & Insured. All massage reduced to £35.00 per hour until end of Aug
Phone:

01455 824963
Mobile:

07976 950652

Sheffield, Sheffield, Yorkshire S10 2GB
Homeopathy, Acupuncture, Counselling, CBT, Massage, Reiki, & much much more...a team of fully trained, qualified and experienced complementa...
Phone:

0114 2769500

Market Harborough, Market Harborough, Leicestershire LE16 9SZ
CONTACT NAME:
Sue Hambleton
A gentle, non-invasive and natural therapy, HK can be used for all age groups. I have experience of working with babies and small children r...
Phone:

01858 410820
Mobile:

07970 860393

Burton-on-Trent, Burton-On-Trent, Staffordshire DE14 1SY
CONTACT NAME:
Grahame Gargini MBAcC MRCHM
FREE 15 minute initial consultation. Specialist clinics for: fertility, digestion, pain, skin, fatigue.
Phone:

01283 516444
Mobile:

07921 904003
Kings Lynn, Norfolk PE34 3PP
CONTACT NAME:
Stephanie Lyn Dent MFHT,MICHT, MNCHM, SNHS Dip (Herb)
Stephanie is a fully qualified holistic therapist offering a range of treatments, prices are always competitive, and special offers availab...
Phone:

01366 387 595
Mobile:

07713078617

Huntingdon, Huntingdon, Huntingdonshire PE29 1WS
CONTACT NAME:
Lucy Maskell
Discover the healing power of colon hydrotherapy.... Lose weight naturally, detox, and take control of your body.
Phone:

01480 350514
NORTHAMPTON, Northampton, Northamptonshire NN3 2LE
CONTACT NAME:
Pauline Dalley
It can be difficult to know where to start on your own
Phone:

01604 404112

Northampton, Northamptonshire NN1 4BU
CONTACT NAME:
Michael Thompson FSHom Lic.Ac MTCMCI
Homeopathy, Acupuncture, Allergy Testing & Treatment, Health Screening
Phone:

01604 628767

Northampton, Northamptonshire NN11UD
CONTACT NAME:
Classical Kinesiology
Food Sensitivity Testing > Allergy Testing - foods and environmental > Pain Relief - back, neck, muscles, joints > Digestive problems - IBS...
Phone:

07792826523

Ely, Ely, Cambridgeshire CB7
CONTACT NAME:
Sabrina Bahar
My name is Sabrina Bahar, I am an Allergy Practitioner using NAET, which a treatment that was originally developed in the USA by a GP but ba...
Phone:

07748311701

Huddersfield, Huddersfield, Yorkshire HD1 2PT
CONTACT NAME:
Maojun Huang
you give us chance; we will give your chance back.
Phone:

01484427858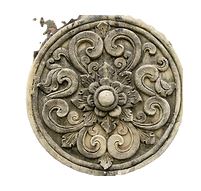 Bedford, Bedfordshire MK43
CONTACT NAME:
Inga Jarkikh
SICK AND TIRED OF A CHRONIC CONDITION THAT YOUR GP FAILED TO "FIX"? Try naturopathic nutritional approach, it brings real long-term re...
Phone:

07775 881 801

Gomersal, Cleckheaton, Yorkshire BD19 4NA
CONTACT NAME:
Sallly Trueman
Providing many Holistic and Complementary Therapies as well as Sports and Remedial Massage.
Mobile:

07988002608
Leamington Spa, Leamington Spa, Warwickshire CV32 5RW
Founded 18 years ago, we have continued to build on our strong reputation for Acupuncture to become one of Leamington's leading centres for ...
Phone:

01926 450990
Ryton on Dunsmore, Kenilworth, Warwickshire CV8 3FL
The place for Sports Massage Therapy
Phone:

024 7767 2428

Cheswick Green, Solihull, Warwickshire B90 4HY
CONTACT NAME:
The Health & Vitality Clinic
A professional Nurse lead practice offering; colon hydrotherapy, food intolerance tests, laser lipo, hopi ear candles, reiki, anxiety & rela...
Phone:

0789 6352339
Birmingham, Birmingham, Warwickshire B68 0DL
CONTACT NAME:
Sue Walton
Monday mornings acute 15 minutes appointments £10 inclusive of medicine for any medical problems where help is needed. 10% Off Your Firs...
Phone:

0121 4292452